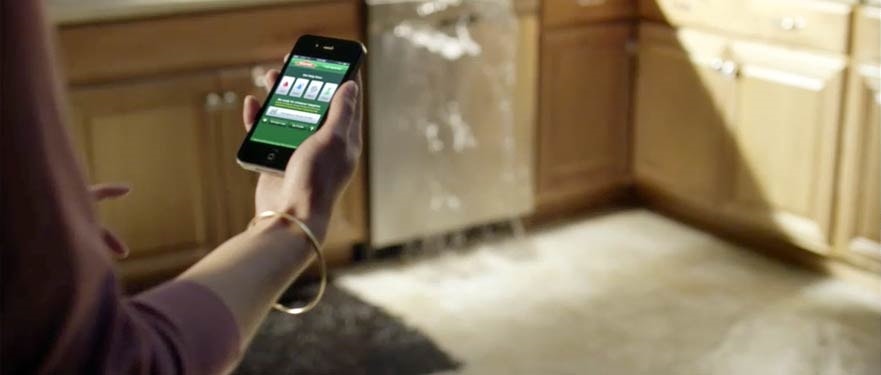 Water Damage Emergency Tips
What you can do until help arrives
Water Tips  |  Fire Tips   |  Biohazard Tips   |  Mold Tips
How do we help?
Every water damage is different from the last, there are a plethora tools and devices that are best to remove water or dry the wet area. Identifying the most efficient solution is always the priority, the sooner standing water gets addressed, the less damaging flooding typically becomes. Standing water can cause serious issues that go deeper in the building and our primary focus is to remove it. Some of our standard water extraction and drying tools include:
Air Movers
Dehumidifiers
Positive Pressure Systems
Floor Mat Systems
After a water damage, you want your home to look like it did before the disaster as soon as possible and have any underlying issues such as mold completely and properly dealt with. Dealing with any sized water damage sooner is always better, and no one is trained better than SERVPRO for the job. We will stay in contact with you and make your disaster seem "Like it never even happened."
Have A  Water Damage Emergency? Call (917) 809-6562
What To Do After Flooding
Remove excess water by mopping and blotting.
Wipe excess water from wood furniture after removal of lamps and tabletop items.
Remove and prop wet upholstery and cushions.
Place aluminum foil or wood blocks between furniture legs and wet carpeting.
Turn air conditioning on for maximum drying in summer.
Remove colored rugs from wet carpeting.
Remove art objects to a safe, dry place.
Gather loose items from floors.
What NOT To Do After Flooding
Don't leave wet fabrics in place. Hang furs and leather goods.
Don't leave books, magazines or other colored items on wet carpet or floors.
Don't use your household vacuum to remove water.
Don't use television or other household appliances.
Don't turn on ceiling fixtures if ceiling is wet, and keep out of rooms where ceilings are sagging.